Minimalism at it's impactful best.
Less is more. Less is enough.
Trends are not to be followed. They are to be created.
With this sentiment, two friends gave birth to One Nought One One on a usual summer afternoon, in Ahmedabad.

Designed for the modern woman, our brand strives to bring you timeless jewellery, handcrafted by well-seasoned artisans and dipped in 18kt gold. You will find minimalism at the heart of all our designs, which never fail to leave a lasting impression wherever you go.

At 1011, we believe in the beauty of slow fashion – the art of dressing that stays classic & classy oblivious to the fast-paced, ever-changing world of trends, for you to use, wear & style over one lifetime.

With subtle grace & a contemporary edge, one piece from 1011 is all you need to make them stop & stare. And who could be a better muse than you?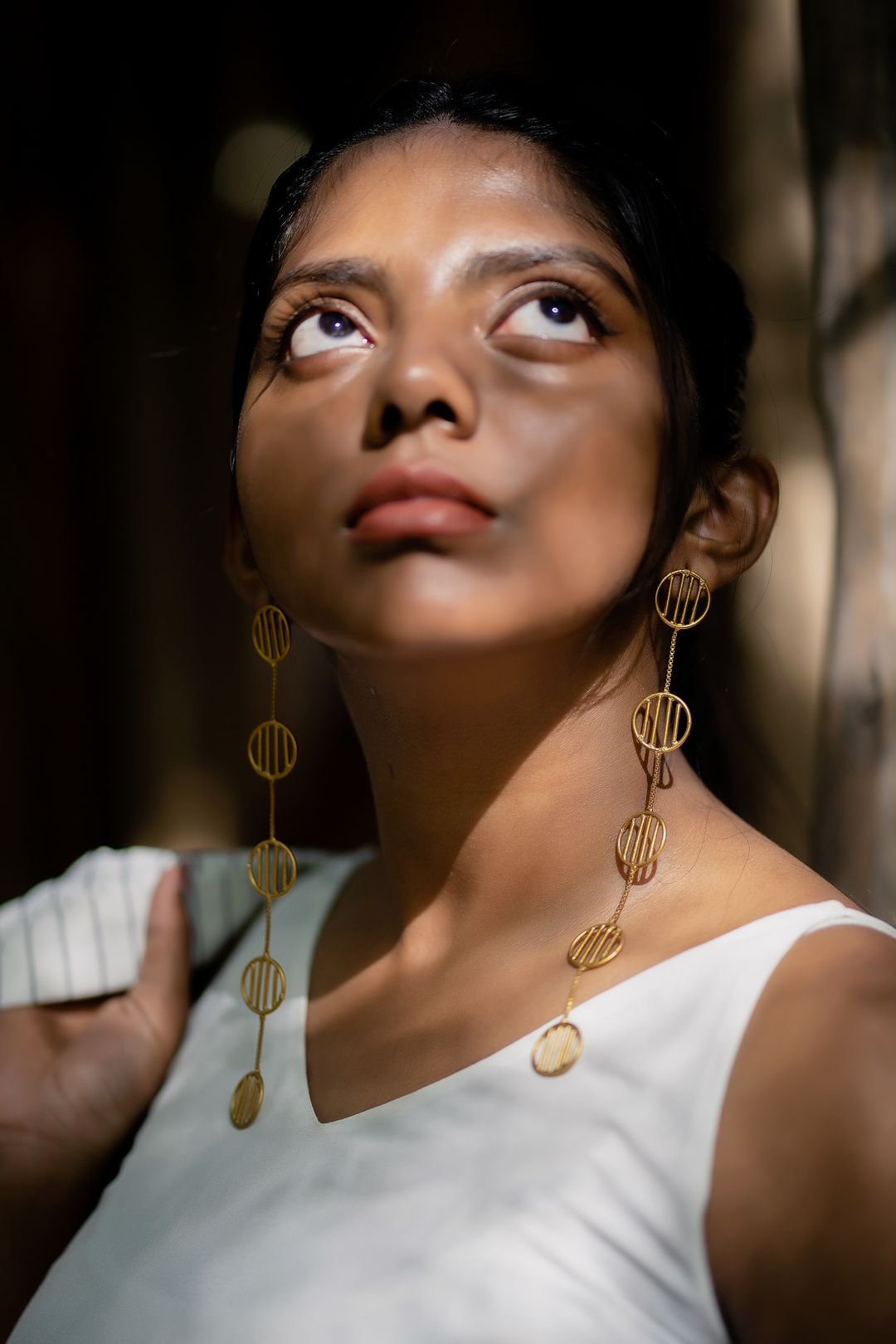 We started our label during a simple brainstorming session among friends one random day in 2016, from the city of Ahmedabad. And this is exactly why we believe that all you ever need is your tribe, because once you have them? The world will become your oyster & the sky will cease to have any limits for you…
They say that behind every successful woman is the girl gang that has her back.
Ayushi Thakkar
Co-founder & Design Head
A warm hug in a human form, our empathetic & emotional Ayushi expresses herself through her designs. Inspired by personal experiences, she has turned moments of her life into artistic jewellery, that we bring to you through 1011. She aims to create jewellery that is as close to your heart as it is to hers, that you can wear for years to come & continue to feel your absolute best.
A sucker for organisation, she loves her ritual of setting her desk before starting work for the day and prefers cats, dogs & tortoises over most humans. She's driving by her usual route as we speak, head in the clouds, heart full of love and 'Let her go' by Passenger playing at just the right volume. Dreamy? Yes, she is!
Zinal Vora
Co-founder & Marketing + Operations Head
Part-time baker. Full-time foodie. Lifetime brand enthusiast. There are many roles that Zinal plays. With a zest for life like no other, she is driven by her passion and will to succeed in life, while at the same time, taking 1011 to newer heights with her strong sense of fashion, business acumen, aesthetics & design. If you're confused about what to wear, how to accessories or simply need a makeover? Just ask Zinal, our in-house style guru & 'Zimmerman' lover. She's energetic, pragmatic & strongly opinionated on the age-old debate on dogs or cats. Don't believe us? Just ask her pet shihtzu, Shiro. *woof woof*
Together, these two boss ladies are the yin to each other's yang as well as the powerhouse that keeps 1011 running. Onwards & upwards!
Frequently Asked Questions
Here are some answers to the questions we receive the most about our services.
If we missed anything, please do not hesitate to contact us. We'll be happy to help